HOME
Vu Bail Bonds specializes in getting you out of jail from any situation.
Vu Bail Bonds ensures your privacy.
Vu Bail Bonds provides you with the best customer care.
Friendly, caring, and considerate bail agents are standing by!
When your loved one has been arrested and bail is too expensive for you to pay, you can contact our friendly bail agents to avoid paying the full bail amount. At Vu Bail Bonds, our friendly bail agents will help you obtain a bail bond where you only have to pay a small portion of the full bail amount. This small portion is also known as a "premium". To help make securing a bail bond affordable, we offer different payment options for you to choose from.
Transportation from jail to home when needed
24 hour service, 365 days a year
Referrals to appropriate drug and alcohol programs when appropriate
Community outreach efforts to educate and assist the community
English, Vietnamese, Spanish, Cantonese, and Mandarin speaking representatives
Highly qualified and friendly employees
Exemplary level of care, speed, and consistency to provide results unmatched in the industry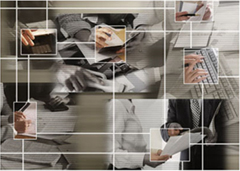 Six locations in California, including our Headquarters in San Jose as well as offices in San Francisco, Oakland, Stockton, Sacramento, and Garden Grove