OUR COMPANY » About Us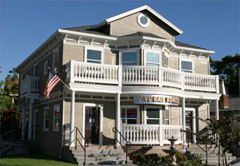 Vu Bail Bonds, located in Santa Clara Valley was founded in 1997 as the first solely owned and operated Vietnamese Bonding Company in the United States. Vu Bail Bonds was the brainchild of its founder Thang Duc Vu. Thang Duc Vu saw the need in his community for a Bail Bonding Company that could address the unique culture and needs of the large Vietnamese Community in Santa Clara County.
Thang Duc Vu has a unique perspective on incarceration because when he escaped from the Vietnamese Communist Regime, he was placed in a Thai Refugee Camp that had very harsh conditions. It was there that he became aware of how harash penal systems can destroy the spirit and body of the individual. Thang Duc Vu decided to take his experiences from the Thai Refugee Camp to help champion the underdog in life.
Vu Bail Bonds is currently operated by Thang Duc Vu, his wife Jennifer, and their uniquely competent staff of employees. Jennifer has been with the organization since the beginning and has carefully selected qualified and caring individuals to maintain the "VU" high level of unmatched care for the individual caught up in the criminal justice system.